HQ Trivia – Trivia App Review
Introduction
Today we will be talking about HQ Trivia – Trivia App Review. The game is offered in both the Apple Store and the Google Play store. If you would like to find out more about the game you can find it in the Google store here and the Apple store here.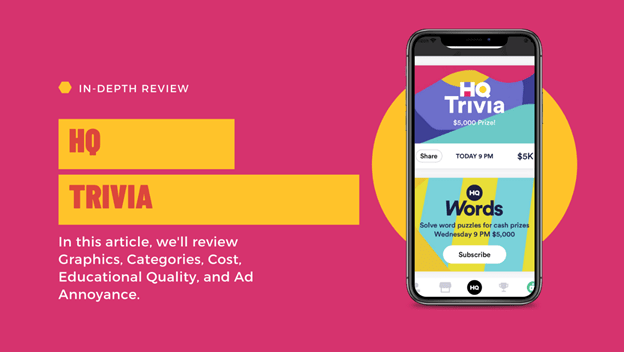 Our In-Depth Review on HQ Trivia, the Game That's Back from the Dead
2020 was a tumultuous year so it's okay if you missed a headline that rocked the trivia world. HQ Trivia, an app where users can sign on and compete in real time for cash prizes, released a statement that the app was shutting down. A final trivia round for a total prize of $5 (split by hundreds of winners) was announced by a drunken host.
Less than two months later, the app was back and under new ownership. 
Now, it's back in the app store and back on our radar. We'll be reviewing this game and providing in-depth commentary on the pros and cons of the app.
How does HQ Trivia work?
The instructions behind HQ Trivia are pretty simple. All you have to do is log on at 9:00 p.m. EST and answer a series of questions that a live host will ask. If you get each question right, then you win! The game also offers additional special rounds with smaller prize pools.
The highest amount any one has won from this game is $250,000 but typically the prizes range from $1,000 to $100,000.

HQ Trivia – Graphics
The graphics in HQ Trivia are okay. They aren't anything special, but they get the job done. A unique aspect of the game is that most of the graphics are real photos and videos. An everchanging host announces the questions and users can comment live.
However, many users report glitches and delays. For this reason, we're giving the graphics of HQ Trivia a 2 out of 5.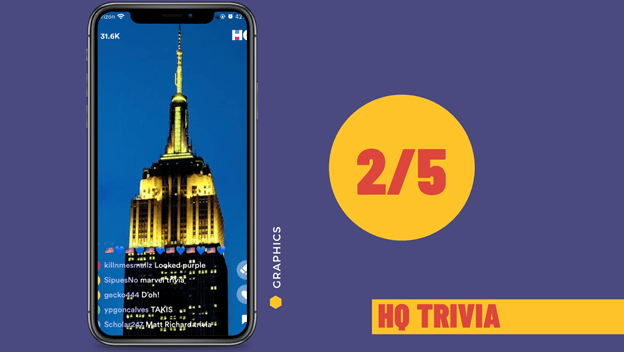 HQ Trivia – Categories
HQ Trivia doesn't abide by a traditional trivia category scheme. Questions range from pop trivia to sports to current events to geography to pretty much any category you can think of. The questions are fun, and users can comment on a live stream with other players. The app avoids heavier and controversial topics.
Because the app has a variety of categories, but they are often unpredictable, we gave HQ Trivia a score right down the middle: 2.5 out of 5.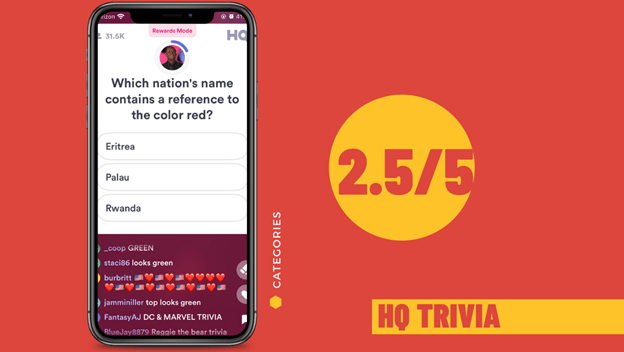 HQ Trivia – Cost of Playing
HQ Trivia is free to play. In fact, rather than users paying to play, users are often actually paid to play. If you win HQ Trivia, you can win cash prizes in the hundreds of thousands. Since the launch of the game in 2018, HQ Trivia has paid out 6 million.
However, HQ Trivia receives a low cost of playing score because of its previous failure to pay winners in a timely manner. Some winners have complained about length reimbursement times, including Jeopardy winner, Alex Jacob. In response, the company claims they take time to investigate potential cheating before allocating the funds.
Because of player complains of delay in fund receipt, we've given HQ Trivia a score of 2 out of 5 for cost of playing.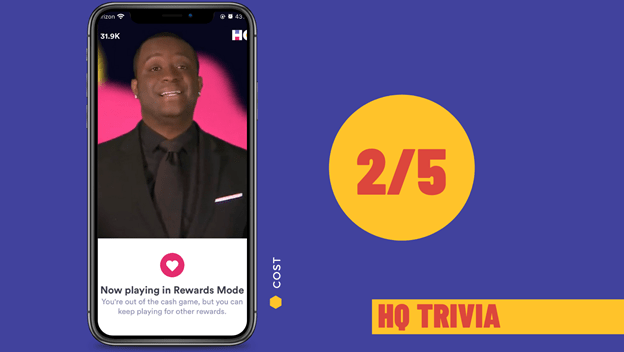 HQ Trivia – Educational Value
HQ Trivia tests a wide range of topics, especially related to current events. For keeping up with the news, this can be a very educational game. However, the app's creators say they try to focus on light-hearted topics, which can leave an lapse in educational information.
For this reason, we've given HQ Trivia a 3 out of 5 for its educational quality.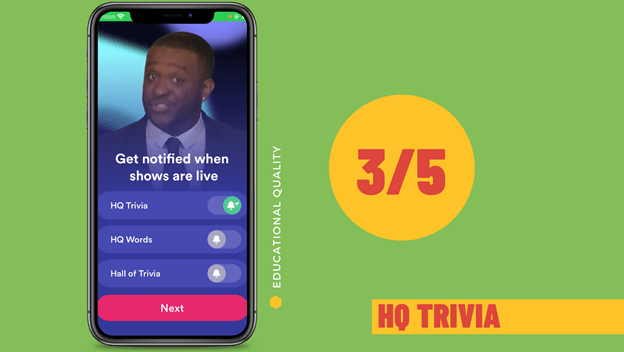 HQ Trivia – Gameplay
Originally, HQ Trivia gained popularity for its exclusion of annoying ads. The game didn't run commercials at any point and made money through sponsorships.
However, in 2019, the app added ads during daily challenges. Users are not sure what the algorithm is for receiving ads, but some speculate you may receive more the more wrong answers you get. These ads are full screen and interrupt game play.

Since users have reported annoying experiences with the pop-up ads, we're giving HQ Trivia a 3 out of 5 for ad annoyance.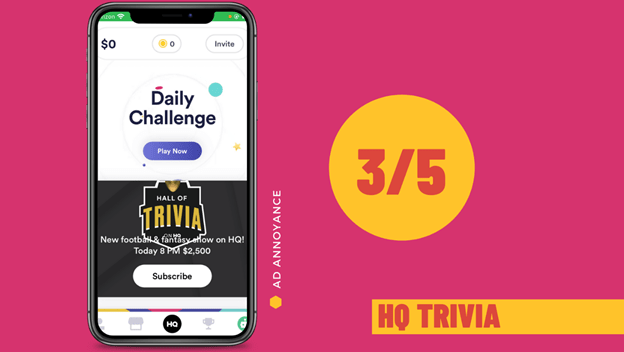 Conclusion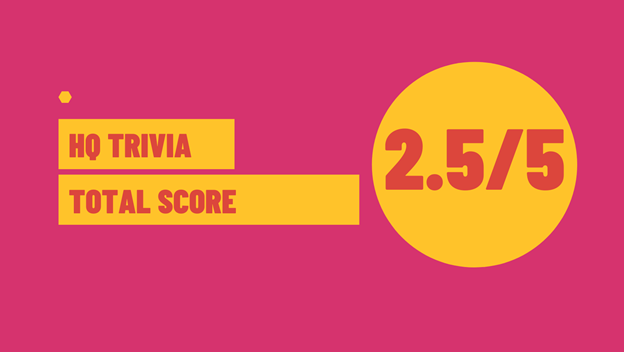 We love the concept of HQ Trivia – a game that's free to play and users can win money! But as our review discussed, users have reported delayed payments and new pop-up ads. Add that to the app's tumultuous history and we've averaged the score to 2.5 out of 5. 
But don't just take our word for it. To determine if HQ Trivia is the right at-home trivia apps for you, head to the App store and download it for yourself!
If you found this review useful and you think it may have helped you please drop us a line we would appreciate it.
If you have any questions, comments please post them below we check periodically and try to answer them in the priority they come in.
Also if you have any corrections please do let us know and we will update the article with new updates or mistakes we may have made.
Which Trivia Game do you like to play?
If you would like to read more trivia reviews like HQ Trivia – Trivia App Review please take a look at the articles below: